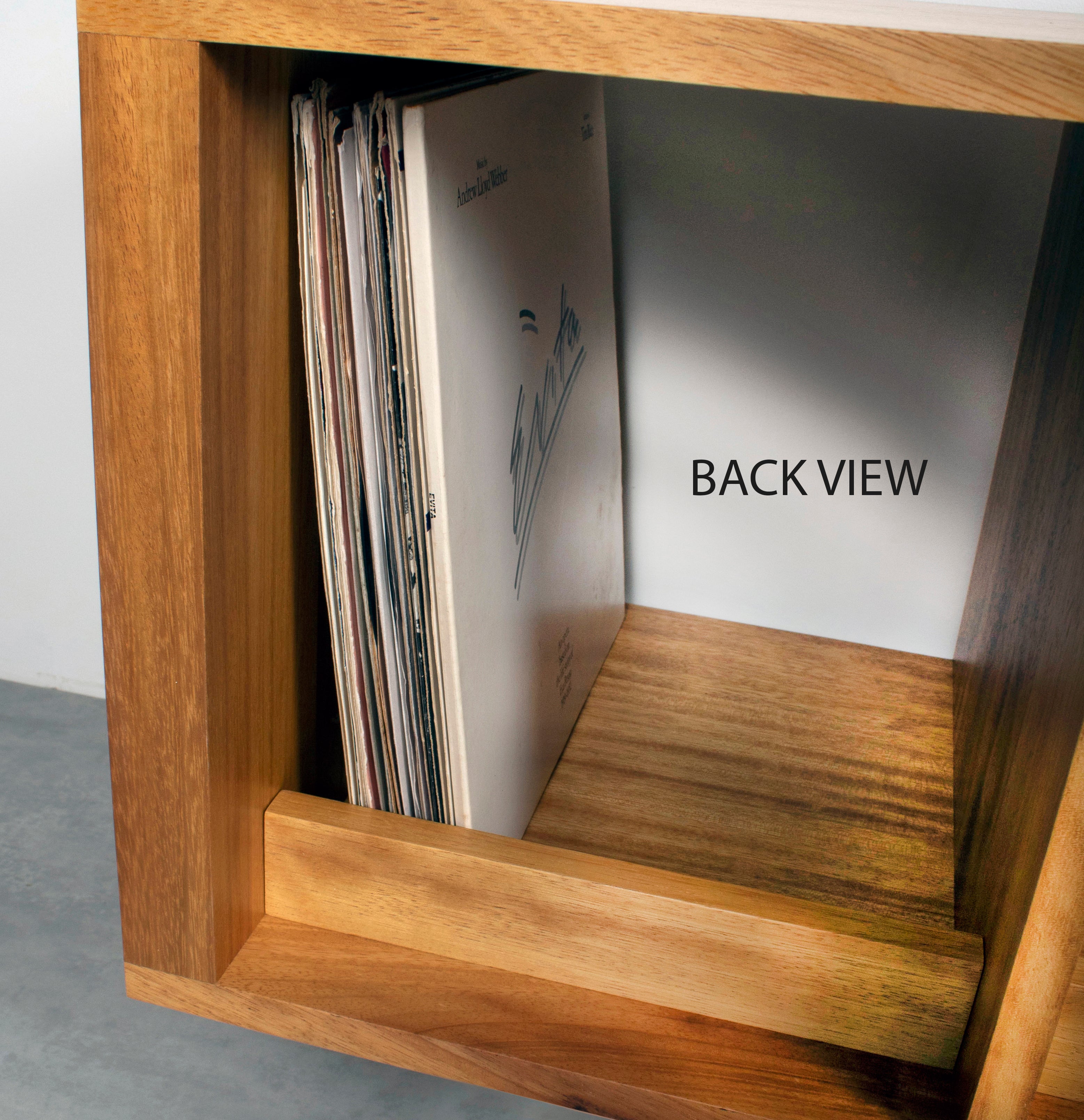 Vinyl Storage Stop Strips
Sale price
£55.00
Regular price
(/)
Add stop strips to your cabinet to keep your vinyl records neat and tidy. 
Our cabinets are open at the back but sometimes it's handy to have a strip of wood fitted to make sure your records don't get pushed backwards. It's also nicer and easier to organise if they line up straight. 
The price shown is the total to add a whole set of stop strips to all the 33cm high open compartments of your cabinet. For example, order one set and we will add them in all four large compartments of the Kelston cabinet, or all 8 large compartments in the Corston. If you'd like stop strips in only certain openings just give us a call or send us a message before ordering. 
The strips are placed 33cm from the front of the cabinet, so your records have a bit of space at the front for any dividers or tabs you use for organisation.

This option allows you to add wooden strips to your Condor, Corston, Kelston, Technic, Asymmetric or Stack record player stand. Just add this to your cart along with the main piece of furniture and we'll add in the strips. 

Note that the Asymmetric is a reversible design so we have given you the option of adding stop strip to the 33cm high opening with a left or right placement.
Choose options