Functional furniture
Contemporary furniture design specifically encapsulates both form and function, how these component parts can come together to optimal effect and ultimately, how bringing these details together can be valuable to the end-user.
Function is at the heart of furniture design but can occasionally be lost along the way in favour of interesting or diverse form; we advocate that if a piece of furniture is destined to be cherished for the long term it needs to deliver in both respects with equal emphasis. As a result, our functional, minimalist furniture collection is practical as well as beautiful with a mid-century modern edge. 
We take a moment to consider some of the crucial elements within the field of furniture design that enable contemporary furniture to properly perform a function... 
Spatial awareness
With space within homes increasingly coming at a premium, the furniture we add to our homes today has to work hard to earn its place and bring value to our everyday lives.
But, whilst we trust designers to get it right, ultimately, one size won't fit all. What's more, the ability for furniture that does fit to transform a space and its associated atmosphere renders the dimensions and proportions of the piece crucial in the design process. 
This is why we opted to introduce choice and an element of consumer control over design into our minimalist furniture collection. You can choose from a selection of dimensions alongside a variety of leg heights, styles and finishes enabling you to create a piece to suit your space beyond the confines of what we consider optimum. 
Fundamentally, the principle of having more control over the things we buy is a logical one and having furniture that suits the space in your home allows you to live comfortably, free from daily constraint or annoyance.  
Multi-functional
If a piece of furniture can answer more than one need, so much the better. 
Multi-functional pieces are increasingly prevalent within contemporary furniture design in response to the increasing demands for flexibility and adaptability within twenty-first-century life. Contemporary living necessitates frequent invention and reimagining within concurrent furniture design to enable designs to fulfil multiple purposes to optimal effect.  
Our media storage units are a prime example. Specially designed to house your vinyl collection and record player equipment in style (with a wide range of sizes to choose from) this simple, minimalist furniture collection made from solid oak, ash and walnut is designed to be adaptable and multi-functional.
As a collection of furniture it was designed with the intention of not being limited to vinyl storage - these practical pieces can easily double as sideboards, benches, TV stands, bookshelves or drinks cabinets. 
Ergonomics
Ergonomics is about designing for people. It puts human anatomy and behaviour at the heart of design. 
Everything that is man-made has been designed to fit the end-user, human civilisation has been crafted precisely according to the structure and capabilities of our bodies. (The world would look a little different if, say, we all had eight legs instead of two!)
However, when we describe something as ergonomic, we don't just mean that it's fit for human use. 'Ergonomic' means that special attention has been given to the design to make sure it is the best possible fit for the user, the environment and the task.
When you work from home you quickly realise the importance of ergonomics - to be comfortable you need your home office to be just right, with a chair and desk that support and enable productivity. Consequently, our range of
wooden desks
offers a choice of widths and depths to allow you to create the optimum, 
ergonomic home office set up for you. 
We've brought together our pick of some the best art and design exhibitions happening across the UK this summer...
Read more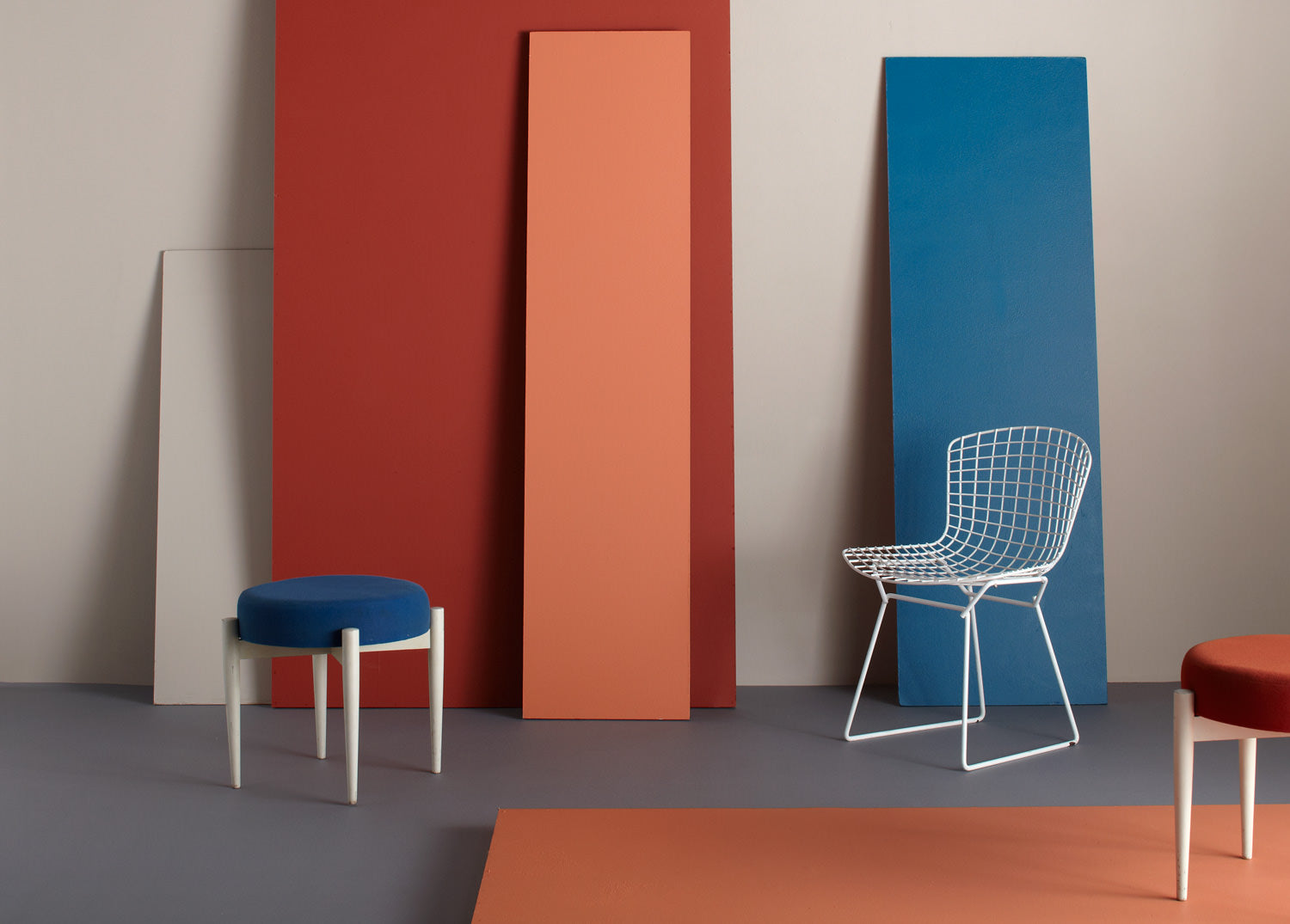 We take a moment to consider how the mid-century modern period of design has established such an enduring legacy...
Read more