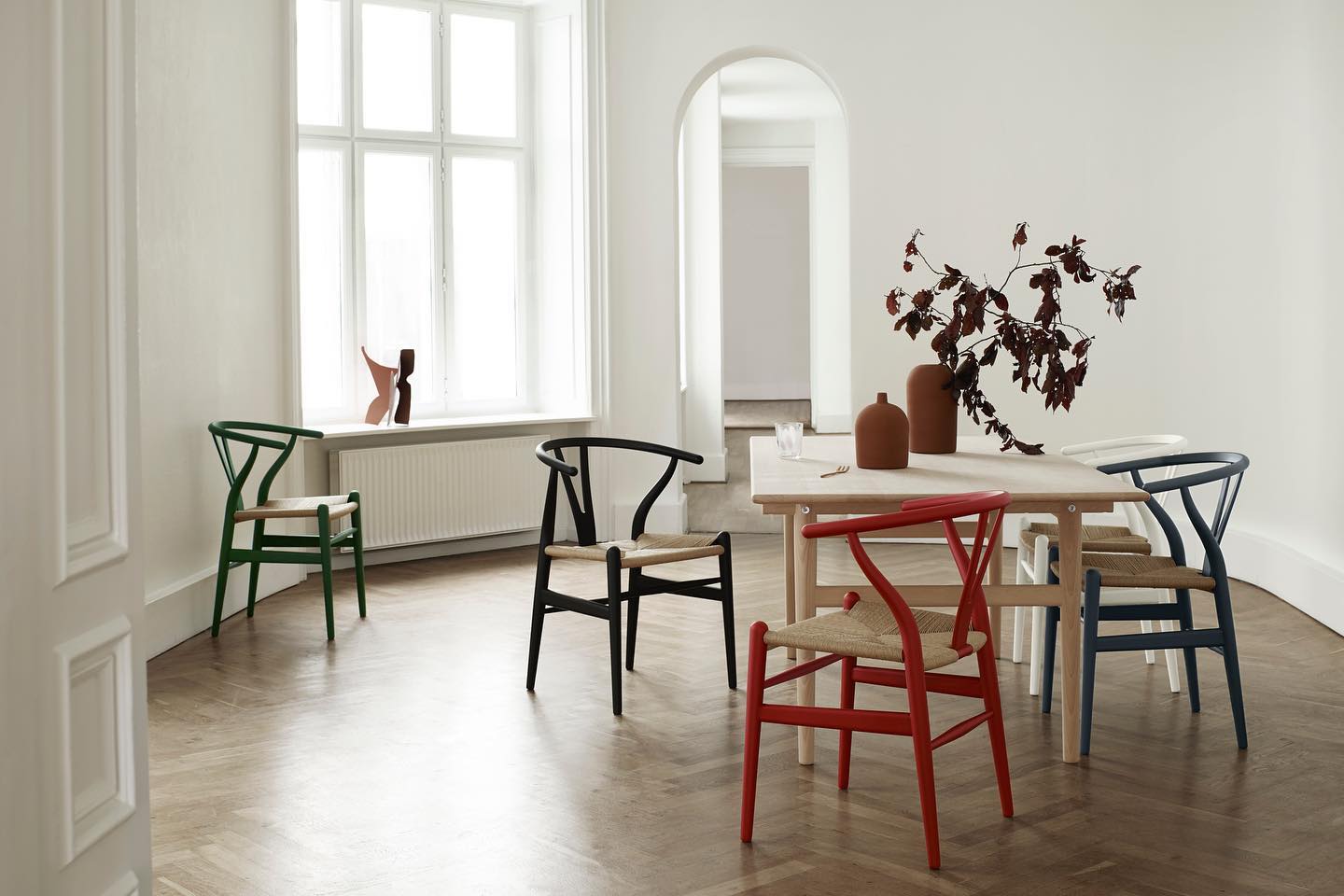 London Craft Week
Celebrating outstanding British and international creativity, London Craft Week brings together over 250 established and emerging makers, designers, brands and galleries from around the world.
It aims to celebrate exceptional creativity and craftsmanship, acting as a bridge between iconic heritage and contemporary brands as well as independent makers, allowing them to tell their stories. It shines a spotlight on 'unsung creative heroes' telling the stories behind some of the world's most beautiful objects – the material, the maker, the process and the inspiration.
Running until 10th October, the event normally takes place in May, however, this year's edition was postponed due to COVID-19. With social distancing guidelines adhered to, visitors will be able to enjoy a combination of physical and digital installations taking place throughout London.
Here's our pick of some of the highlights to look out for:
30 September – 10 October 2020, 11am – 5pm
Quadrant Arcade, 82 Regent Street, London, W1B 5HB
An exhibition showcasing established artists and master craftspeople juxtaposed with those yet to be discovered, with selections by guest curators Martin Brudnizki, Alice Fisher, Yinka Ilori, Bianca Saunders, Charlotte Taylor, Russell Tovey, Kristen de le Vaillière, Kristen Joy Watts and Holly Wood.
The artists were chosen by the team of guest curators with a simple brief: they must select work from an artist, maker or designer that they love. All objects will be available for sale. 
Tate Edit Makers' Showcase
30 September - 10 October 2020
Tate Modern, Bankside, London SE1 9TG
Explore the new Tate Edit Makers' Showcase collection for Autumn 2020, an online curation of craft-based products by emerging and established talent, selected following a UK-wide open call.
Across the week there will be Q&As, Instagram takeovers and more from the designer-makers.
30 September – 2 October 2020, 10am – 6pm | 3 October 2020, 10am – 4pm
5 October – 9 October 2020, 10am – 6pm | 10 October 2020, 10am – 4pm
Sarah Myerscough Gallery, 1 White Hart Lane, London, SW13 0PX


The Natural Room embraces our innate human connection to the natural world; it encourages us to look more closely at the objects that surround us and to ask ourselves why we've chosen them.
The collection is composed of handcrafted contemporary design and art pieces that have been created by individuals, often working with local communities. It involves ethical and emotional decisions to use slow grown, organic materials and skill-based craft. The international artist-designer-makers included in the collection embrace these ideologies of sustainability and conscious sourcing to create beautifully crafted furniture pieces and sculptural objects in materials such as wood, jute, sisal, willow, stoneware and salt.
These objects and furniture pieces ask to be treasured as heirlooms in our families over time, instead of falling into the pitfalls and landfills of fast consumerism.
The exhibition runs until 7 November and designer Peter Marigold will give a tour of the exhibition and talk about his cleft collection, a collaborative project with Japanese master craftsman Tadanori Tozawa, during London Craft Week.
30 September - 10 October 2020
Throughout St James's
QEST supports excellence in British craftsmanship by funding the training and education of talented and aspiring makers working across the UK. Since its inception the charity has awarded over £4.6 million to more than 550 individuals working in a broad range of craft disciplines, from traditional to contemporary, and is proud to contribute the evolving tradition of British craftsmanship. 
In the Queen Elizabeth Scholarship Trust's 30th anniversary year, the charity has joined with Royal Warrant-holding companies in the St James's area to host a craft trail celebrating their shared passion for British craftsmanship.
Works by 12 QEST Scholars will be showcased at seven locations; look out for the gold QEST logo and see scholar works displayed in windows and in store.
10 October 2020
The team behind London Craft Week are launching the first Create Day on 10th October: a new interactive platform showcasing twenty-four hours of non-stop human ingenuity, imagination, diversity and skills from around the globe.
Create Day stars a line-up of gifted artists-makers-designers and other creators, some famous, others little known, all world-class. These Creative Heroes will open their studios, factories, workshops, kitchens, homes, colleges, construction sites and community spaces. From household names to experts next door, from the inner city to remote islands, they will share those life-affirming 'aha moments' that reveal what really goes into making something special, special.
Featuring live-streams, demonstrations, tastings and behind-the-scenes tours, Create Day is a moment when makers and their fans can meet, share ideas and be inspired by each other.
Over 24 hours on 10 October 2020, you will be able to view the digital programme on createday.org. 
Mending Workshop by Celia Pym | 2 October 2020, 6pm - 8pm
Card Holder Leather Craft Works | 4 October 2020, 2pm - 4pm
Quilting Workshop by Tessa Layzelle | 5 October 2020, 6pm - 8pm & 7 October 2020, 6pm - 8pm
Embroidery Workshop by Richard McVetis | 6 October 2020, 6pm - 8pm & 8 October 2020, 6pm - 8pm
Barbican Centre, Silk Street, London, EC2Y 8DS
London based association of artists, architects and designers STORE will be collaborating with the Barbican to deliver a series of online creative workshops.
STORE work with artists and designers at the forefront of the industry, and their work is composed of three core elements: an educational programme of art and architecture courses, wide-ranging public events and exhibitions, and a socially engaged design practice.
This series of daily workshops will be delivered by a range of designers; each artist, maker or designer will be teaching a unique craft or material process, spanning from traditional leathercraft to weaving.