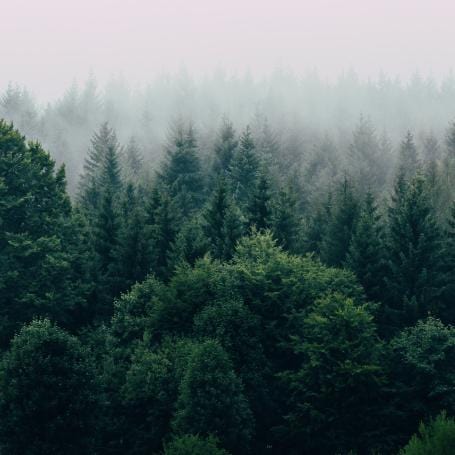 Sustainable design | responsible furniture
There can be no denying that the importance of taking responsibility for what we make and how we make it is becoming an increasingly vital component of any business, and for the future of our planet. 
As debates around sustainable materials and responsible design loom large, it is becoming progressively more significant to recognise that business success and safeguarding the planet do not have to be mutually exclusive activities.  
So, as bespoke furniture makers, we take a moment to consider how our preferred material is a leading component in the movement towards a sustainable future... 
We design and make solid wood, high-quality furniture from certified timber with an eye to the future; our classic pieces are designed for future generations not landfill. This is sustainable wood furniture that is built to last, which can be tailored to fit your space and style, whilst showcasing the authenticity and quality of solid wood.  
Certified timber
Certified timber is a sustainable resource; contrary to the belief that cutting down trees is destructive, dedicated management of the world's forests ensures their ongoing future and helps grow more trees.
We only use either FSC or PEFC certified timber to ensure the resources we are taking are responsibly replenished. 
The FSC (Forest Stewardship Council) is an international, non-governmental organisation dedicated to promoting the responsible management of the world's forests. 
The PEFC (Programme for the Endorsement of Forest Certification) is a leading global alliance of national forest certification systems. As an international non-profit, non-governmental organisation, they promote sustainable forest management through independent third-party certification.
Both entities operate using three pillars of sustainability: sustainable forest management creates outcomes that are socially just, ecologically sound and economically viable. 
Tackling climate change
Wood is the only renewable building material that helps tackle climate change. Not only does it remove carbon from the atmosphere but it also reduces new carbon emissions going into the atmosphere. 
Wood products store the carbon that the growing trees have removed from the air (about 50% of the dry weight of wood is carbon) and the production and processing of wood uses less energy than most other materials, giving wood products a significantly lower carbon footprint.
Bringing sustainability home
If you're looking to ensure what you bring into your home has been designed with thought and a sense of responsibility towards a sustainable future, there are a couple of obvious pitfalls to beware of...
Avoid furniture made from MDF - as a product it uses lots of energy and harmful chemicals in its production, isn't made to last and can't be recycled. Very little to recommend it from an environmental perspective. 
Keep an eye out for certification of the timber, avoid tropical woods that are uncertified - these are likely to be resources being unethically stripped without responsible replenishment methods in place. 
It is recognised that as a material wood has measurable physiological and psychological health benefits for us as human beings; we are generally happier and calmer in spaces containing natural materials. And we can no longer ignore our responsibility towards the decimation of our planet's resources.
These two facts combined beg the question: why wouldn't we buy sustainably sourced furniture that safeguards our future? 
We take a moment to look at furniture design has evolved over generations and where it might end up...
Read more
Defined by simple forms, organic influences, high functionality, and minimal ornamentation, we take a look at the timeless appeal of the mid-century modern style.
Read more