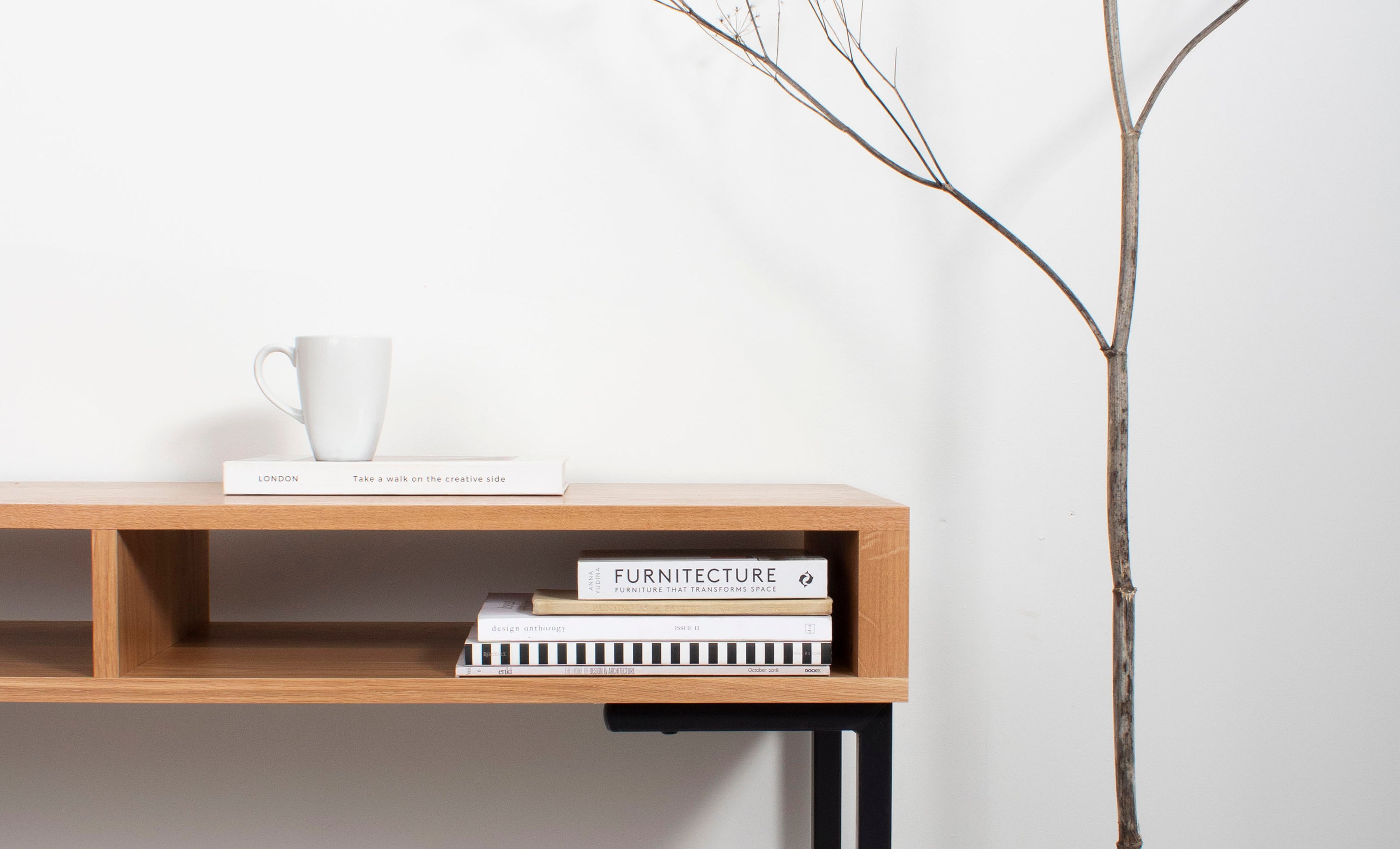 2021 design focus
Good design has the power to ease, soothe and infinitely improve daily life. We can create intelligently designed spaces to which we can retreat and recharge; spaces that can equip us to deal with the challenges of the tumultuous world we find ourselves in. 
As a year we could never have anticipated draws to a close, we take a moment to consider how 2020 has altered our interior design priorities and what 2021 might bring to the design landscape...
Multi-functional, investment furniture
2020 has been a year which has encouraged reflection on many aspects of how we live - from mental health and emotional wellness to how we consume and our impact on the planet. Society had already reached a tipping point with an increasing number of people actively paying attention to how much they consumed and lockdown gave us further opportunity to focus on these new priorities. 
As we look ahead, an understanding of the importance and worth of investing in practical, hardwearing furniture for the long term (as opposed to throwaway, fast furniture we can't rely on to last longer than a year or two) will become more prevalent. Challenging times highlight why we value stability in daily life; the pieces of furniture we furnish our home with can help frame this stability - multi-functional pieces that can adapt and evolve with us over the course of our lives.  
Sustainability
Hand in hand with a return to investment furniture over the 'cheap and cheerful', the sustainability of materials and production methods behind these pieces will continue to become increasingly significant for consumers. 
The environmental impact of what we consume and the transparency of information surrounding this has been gaining traction in the public eye for some time; as a society we are becoming increasingly knowledgeable of sustainable materials and why they are critical to our future and that of future generations. 
Carefully considered, well-designed products with proud, environmentally-friendly credentials will continue to rise in popularity. 
Comforting colours
Image: Dulux
"It takes courage to embrace change and our homes can help provide a solid and supportive foundation, as well as giving us the scope to be creative." says Dulux of its 2021 colour of the year, Brave Ground™. It is a bolstering shade that connects us back to nature and the simple things. A warm, earthy tone, which creates a feeling of stability, growth and potential and provides a firm foundation for change and creativity in your home. 
And so, interior design colour palettes will evolve to resonate with the innate character and charm of nature. Grounding us in the comfort of the natural world, helping provide the stability we crave as we take stock after such turbulent times.  
Nature & escapism
After a year of lockdowns, restrictions and social distancing the notion of escapism is undeniably appealing - spaces full of fresh air, greenery and natural beauty leap to mind. 
As we look to embrace and reconnect with the natural world and biophilia (our love of nature), we will increasingly invite the outdoors in, be it in terms of colour palettes, actual greenery or the materials used to create the space. We can use it to create soothing environments to which we can withdraw and restore ourselves as we draw upon the raw beauty of natural materials and their inherent warmth and tactility to provide comfort within our urbanised surroundings.  
Arts & Crafts
The new Arts and Crafts embraces the iconic 19th century design movement born out of the industrial revolution, which aimed to reform how things were made, increasing the prevalence and value of hand-made pieces.
In line with making an investment in furniture, an appreciation of the value of the handmade and a resurgence of craftsmanship is gaining popularity. There is a dedication of time and development of knowledge and experience imbued within the concept of craft and it's that elusive element that more and more people are beginning to connect with. 
Craft defines a collaborative way of working and contributing positively to our immediate community, and on the back of being separated from our communities for some time, embracing the handmade offers an opportunity to reconnect.