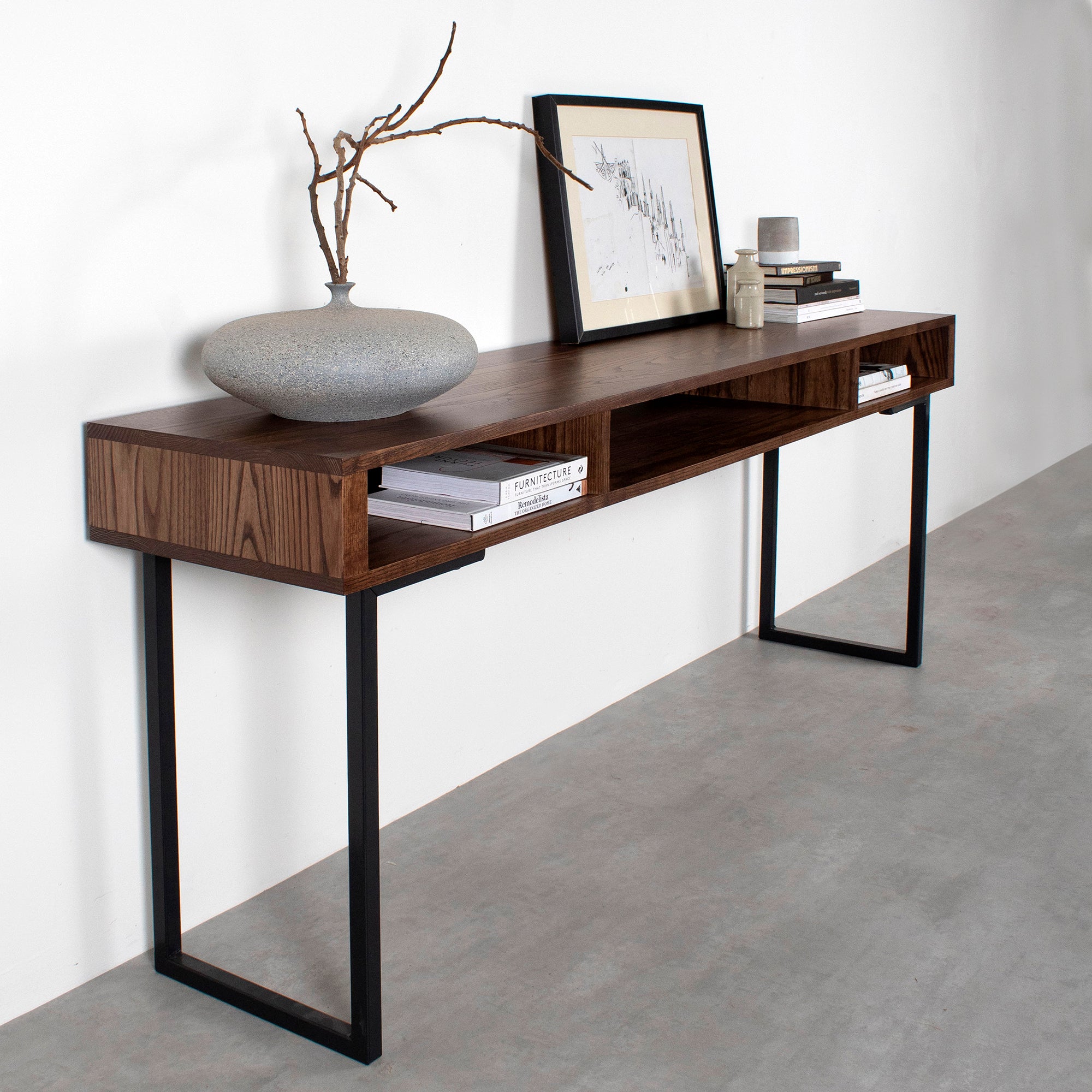 Focus on... console tables
An infinitely practical addition to any hallway or living area, a console table provides valuable surface space, useful day-to-day storage and its slimline profile means it won't encroach too far into the room or space. Happy to play the supporting act, these tables are commonly classified in the 'accent' furniture category because sometimes you just need a small table to stand quietly next to the wall.
But even as an accent piece, there needn't be a compromise on style - the best console tables will fit effortlessly into the space with a timeless aesthetic that can evolve with your home life, whilst being study enough to withstand daily use/abuse, and providing a modicum of functional storage to help minimise clutter in a tight spot.
So, when looking to invest and fill that gap, what are the essentials to consider when contemplating a console table?
Size it up 
With their origins in 17th century France, console tables were meant for narrow rooms as a way to display decor not meant to be hung on walls. Today, console tables need to slot elegantly into a variety of allotted spaces - their modern-day purpose is to be discreet and unobtrusive so their dimensions make a difference.
The size required will largely depend upon the where the table is to be located. If you're looking for a hallway drop zone for keys, post and perhaps a wallet or purse then keeping it narrow and allowing the maximum floor space past makes sense; alternatively, if you're looking to complete a living room scheme and provide space for decorative items as well as some spare surface space, chances are you'll have more room to play with and can increase the depth. 
Our range of hall console tables come in several designs and a wide range of sizes to fit your space and lifestyle: choose from 30 - 60cm depth and 160 - 200cm width, depending on the space available.
Storage options
These slimline tables provide room for those items that are useful to have close by and easily to hand, and whatever the intended purpose or location of your console table, storage is always going to be beneficial so consider whether drawers, shelves or a combination of both will be best for you.
Do you need space to hide clutter or easy access to everyday essentials? Drawers and cupboards provide tucked away, everyday storage for those items you don't want on display whilst shelves can showcase your favourite decorative objects and provide useful additional surface space.
Alternatively, the open storage compartments of our hall console tables offer a happy medium between drawers and shelves, reducing visual clutter whilst allowing the contents to be readily accessible.
Materials matter
Console tables need to be strong and sturdy, especially if they are to cope with the everyday traffic of a hallway, so their construction and material choice needs to be taken into account. 
Solid wood will be our recommendation every time. Wood is a long-lasting and robust material with innate stability and reliability. It is hard-wearing and can withstand daily use and abuse. This durability ensures that wooden furniture offers sound value for money by removing the need for regular replacement of worn out pieces, as well as being a low maintenance option (waxing, polishing or oiling only needs to be carried out occasionally).
Our minimalist and mid century designs are made using solid oak, ash, iroko or walnut.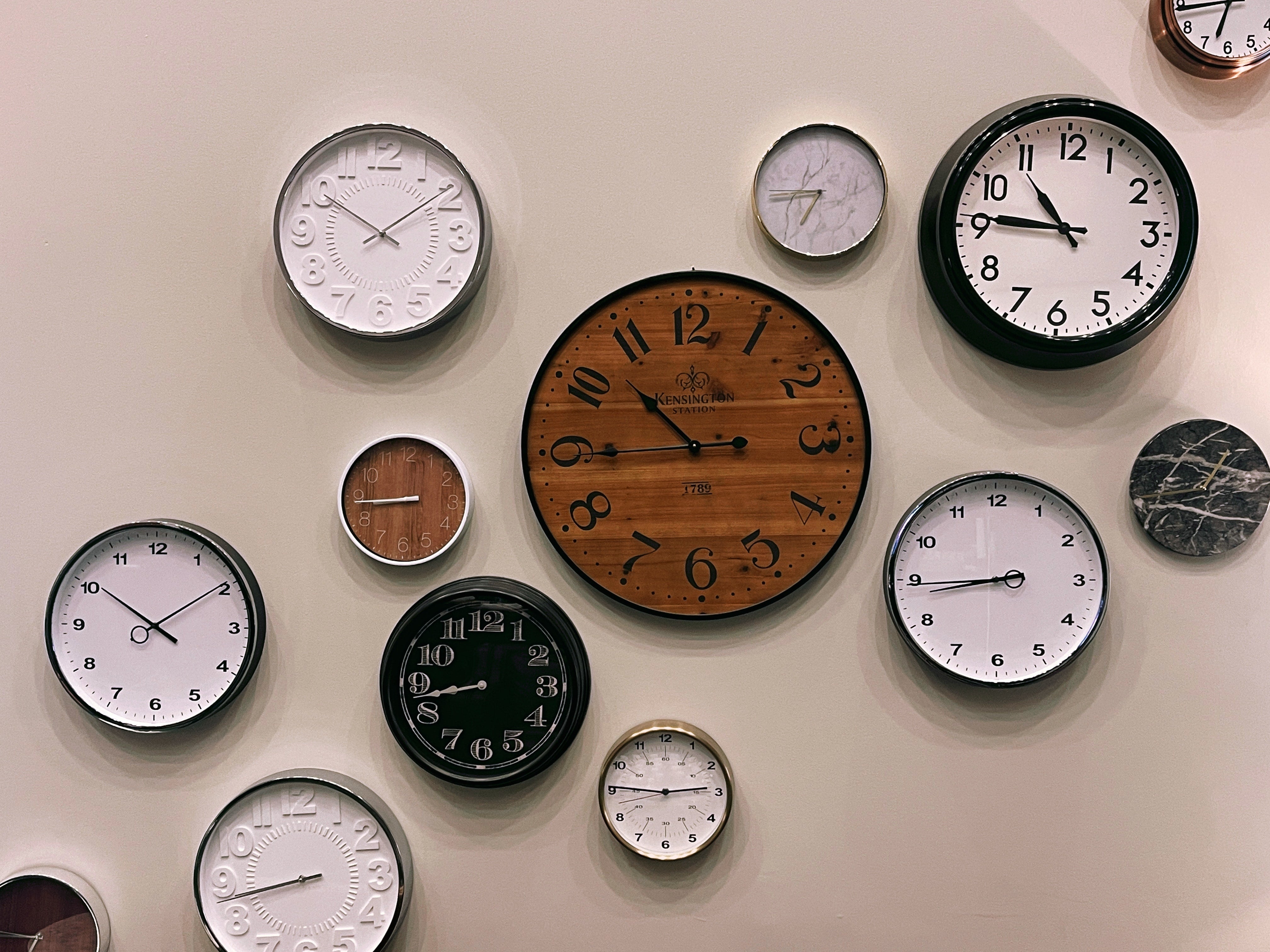 We have narrowed down what we consider to be the key aspects of an interior design scheme that can be easily refreshed and revitalised...
Read more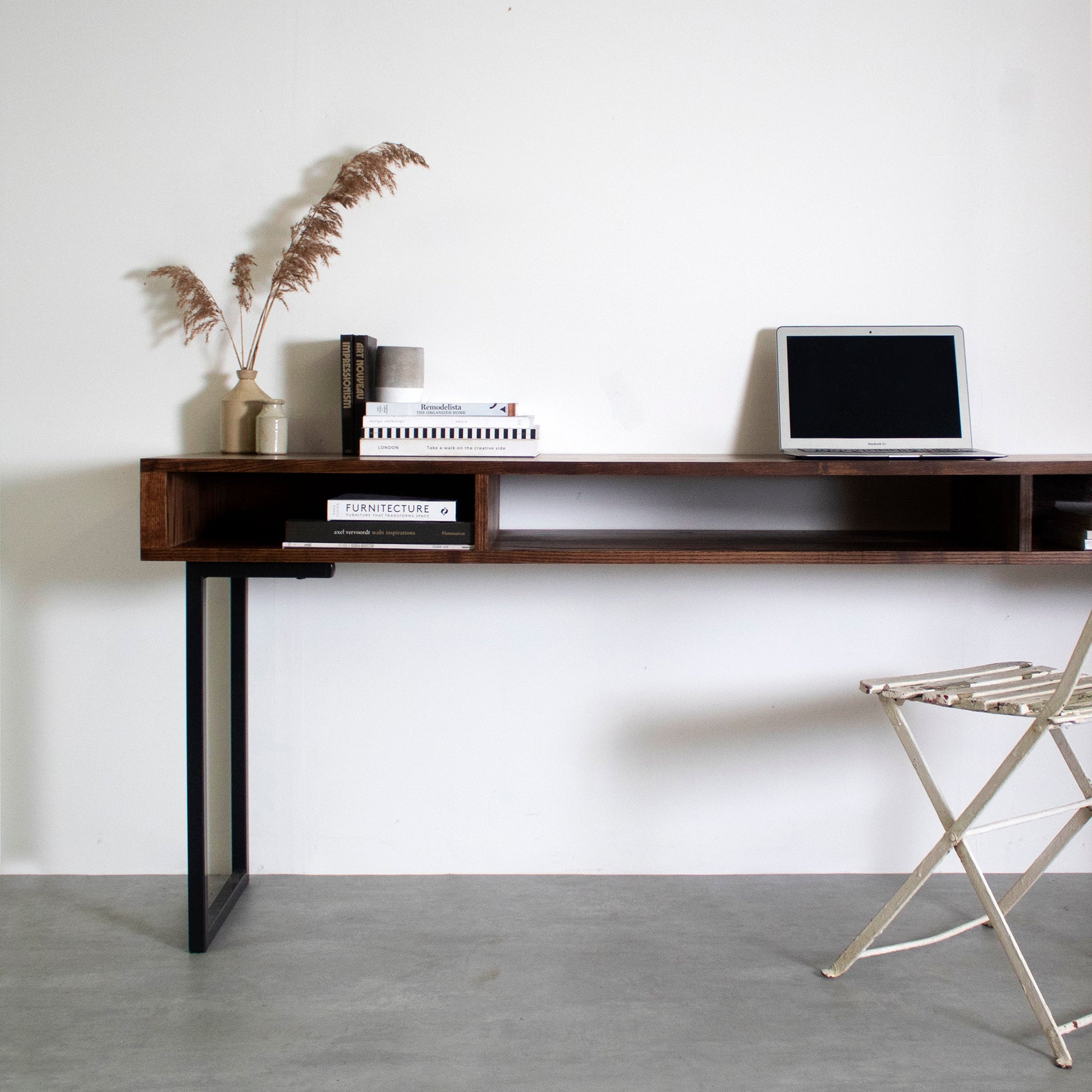 We take a moment to consider how to successfully introduce a home office to your space…
Read more