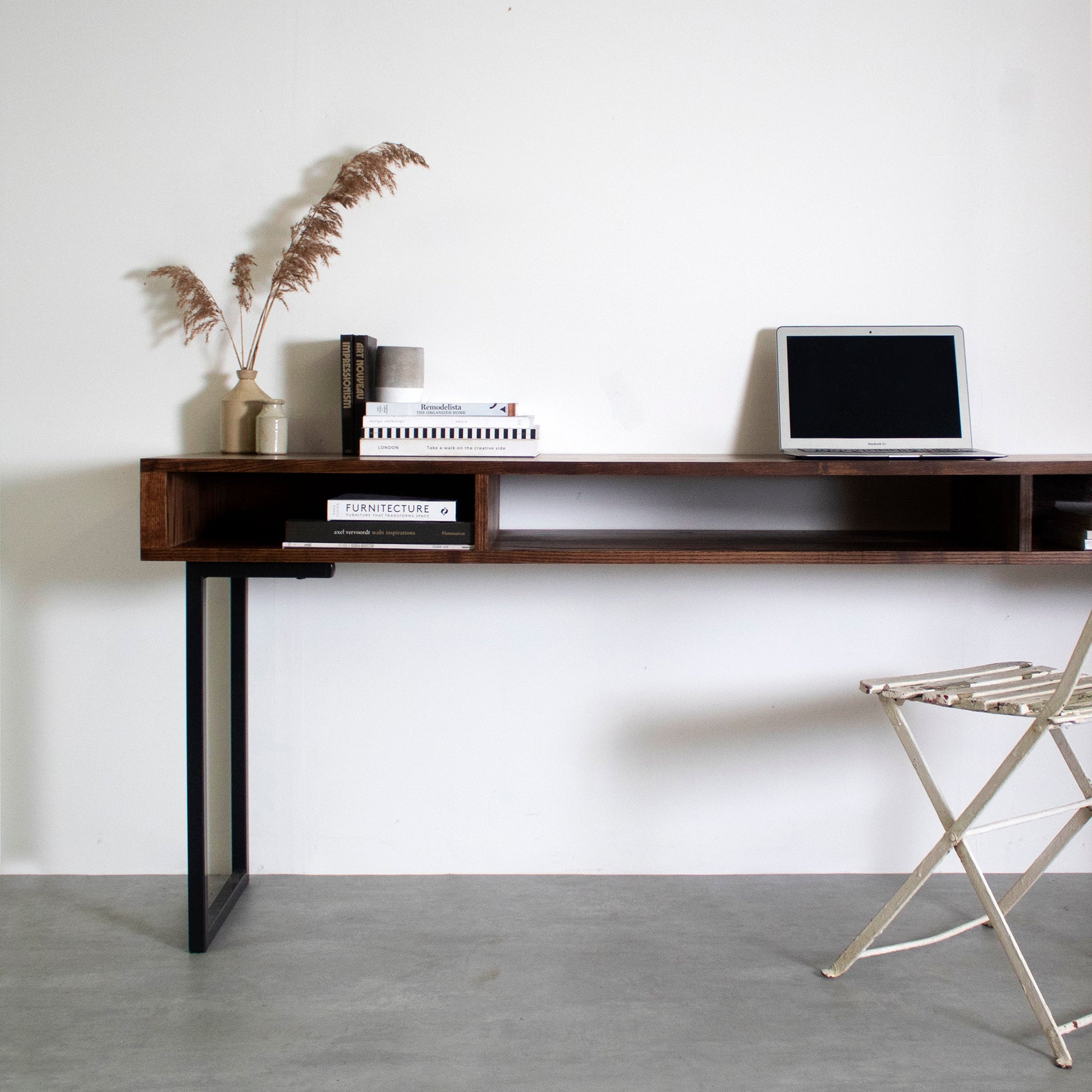 Home office fundamentals
When working from home, creating a dedicated home office which promotes productivity and is a space where you are happy to spend time is crucial. It must be an area that enables constructive work but also allows for a boundary to be drawn between home and working life.
Keeping it simple and focusing on the essential only will promote both considered design and intelligent organisation when considering a home office space. Form and function need to be effectively applied to this area of your home to ensure it delivers as an efficient use of space but doesn't overwhelm or hinder the ability to 'switch off' at home.
We take a moment to consider how to successfully introduce a home office to your space…
Find the perfect spot
Find yourself an area that allows for dedicated time to focus, ideally separated from home life, promotes healthy boundaries and enables you to 'go to work'. It can be a tall order for some so optimising the available space is key.
There may not be an obvious area in your home that can dedicate itself to productive endeavours but reinvention and thinking creatively can pave the way for unique design solutions and innovative repurposing of space.
Is there a space that is infrequently used which could offer up a solution? A spare room, under stairs nook/cupboard or dining room only used for Sunday roasts? Consider condensing your clothing to free up space so that you can transform a built-in cupboard into a small but perfectly formed workspace.
Lack of natural light is also classic complaint of office workers, so take advantage of being at home and put your new work station in prime position beside a window.
Keep it organised
Organisation is king. Making sure you have plenty of space to accomplish the task at hand and keeping your home office clean and clear will allow you to work better and feel more in control. 
It's well documented that a clean and well-organised space comes with a wealth of stress-reducing, productivity-increasing benefits, so consider how best to streamline shelves and storage spaces. If storage space is limited, find another area of your home for items and supplies that you use less frequently.
Drawers or separate drawer units will help keep the desk surface clutter free and allow you to put the working day away. To avoid simply moving clutter from one place to another, consider conquering your potential desk drawer junk with an assortment of acrylic organisers. Keep pens, post its, business cards and hard drives in their own compartments to stay organised.

Or, as an alternative to desk drawers, our range of solid wood desks feature open storage compartments which allow paperwork to be more easily accessible and visible whilst leaving the desk surface clear.
Make it your own
Make the space your own as far as you can – add your favourite plant, candle or photograph to make it an area of your home you're happy to spend time in.
If working from home has become a long term goal, look at a change in wall colour to delineate a work zone in an open-plan home. Or surround yourself with ideas and incorporate a cork wall (taking the pinboard idea a step further by cladding a whole wall in it) – this sustainable material will also help keep your study peaceful by absorbing sound.
By finding the best place, keeping it organised and adding elements that express who you are, you'll enjoy working from home more and work better.