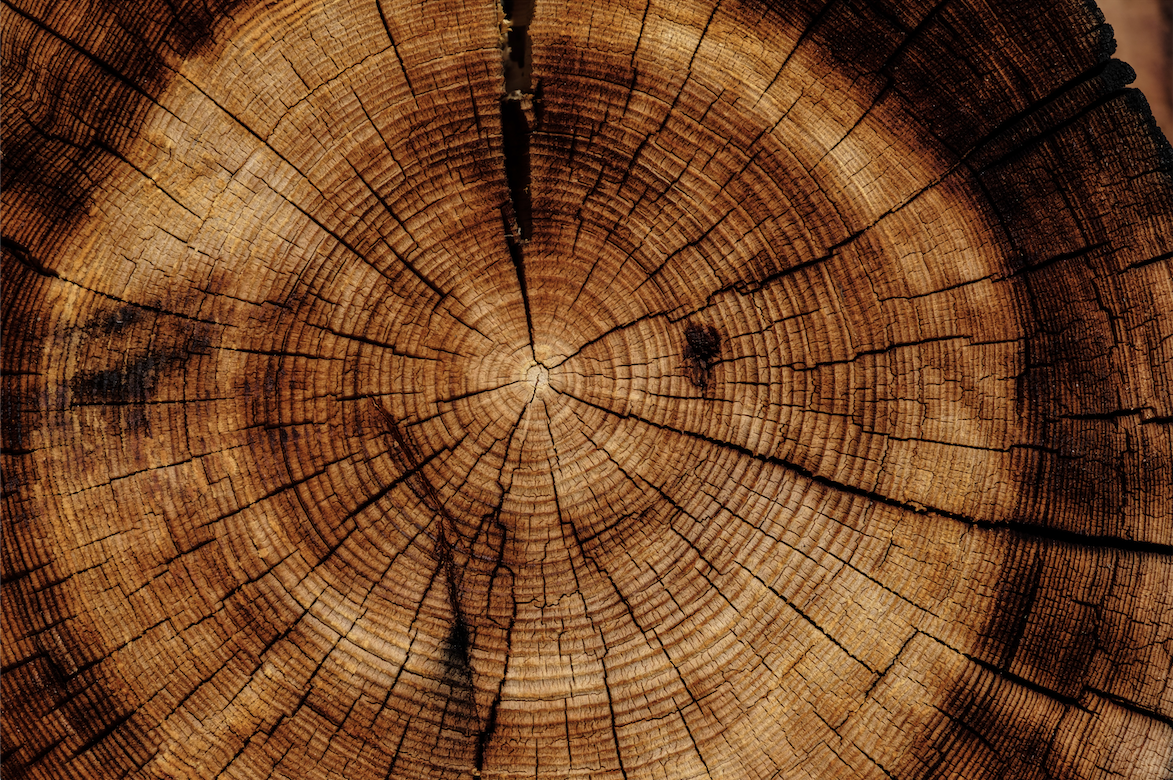 Why choose solid wood furniture?
The furniture we choose to bring into our homes and live with forms the backdrop to a significant portion of our life story; these are stalwart companions that steadfastly see us through mealtimes, downtimes, bedtimes and everything in between. 
It makes sense then, to ensure the furniture we introduce into our lives is the best it can be, and one of the essential elements of ensuring quality (in terms of both style and practicality) is the choice of materials. 
Throughout ancient history until our modern era, every civilisation in the world has used wood to create useful as well as beautiful and decorative objects. It offers a unique combination of timeless, aesthetic appeal and peerless structural integrity and so has long been regarded as an optimal making-material.
But why choose solid wood over the abundance of modern materials available? We consider why solid wood will always be our material of choice...
Strength and durability
Wood is a long-lasting and robust material with innate stability and reliability. It is hard-wearing and can withstand daily use and abuse, whether it's spills in the kitchen, scratches in the dining room or scuffs in the living room.
This durability ensures that wooden furniture offers sound value for money by removing the need for regular replacement of worn out pieces, as well as being a low maintenance option (waxing, polishing or oiling only needs to be carried out occasionally).
Character 
Solid wood furniture offers timeless beauty. 
When crafted by a skilled craftsman, there is boundless potential for design innovation within solid wood furniture and the tactile nature of solid wood brings an inimitable warmth and character to a space.
It is a material that allows an extensive amount of instinctive, creative freedom and can inspire design direction in itself with each piece of timber imbued with its own textural history and character. We use a select range of solid wood timbers that complement the linear forms of our designs, highlighting the beauty of the wood, allowing the natural character and individuality of the material itself to take centre stage.   
Sustainability 
When responsibly sourced and certified, wood is an ecologically sound way of furnishing a home.
Wood that is responsibly sourced is actually the only renewable building material around—trees that are harvested for their wood can be replenished by new growth.
What's more, the carbon footprint that results from the production and processing of wood for sustainable sourced furniture is drastically lower than that for other building materials. And with up to 50% of the dry weight of wood being carbon, they also have the capacity to store carbon, something that's crucial in the fight against climate change.
Variety
The vast range of colours and tones of wood, combined with the subtle but noticeable differences between the grains and textures of different species and cuts, makes every piece of solid wood furniture entirely unique. Combine this with the huge assortment of finishes and stains possible and the possibilities are seemingly limitless. 
Beyond the actual material, there is also further variety available in that every furniture maker offers a different slant on design according to what type of furniture is being constructed. For example, every design in our minimalist furniture collection can be tailored to fit your space and style, and is inherently ingrained with exclusive character thanks to the distinctiveness of the timber at the heart of the design. 
Versatility 
Wooden furniture can blend seamlessly with any design scheme, be it modern or rustic, and different species will bring different characters within one room or house.
Solid wood furniture grants you a subtle, biophilic adaptability that welcomes the outside in and connects us with the inherent versatility of the natural world; it flexibility, timeless appeal and refusal (over the generations) to be pigeon-holed into one genre of design allows it to introduce warmth and inimitable style to absolutely any setting, in a way few other materials can emulate.  
It also brings with it the flexibility to evolve with your design scheme as a material that responds well to alterations. Sanding, painting and staining are processes that can give an outdated piece of wooden furniture a new look to fit the perpetually changing style of your home. 
Value
Wood can be considered one of the few materials that, providing it is cared for along the way, improves and becomes more desirable with age as the patina and depth of tone develops over the years.
So, if you're looking for a piece of furniture that has been made to last, will stand up to the rigours of day to day use and look beautiful, the real value for money has to be in solid wood furniture.