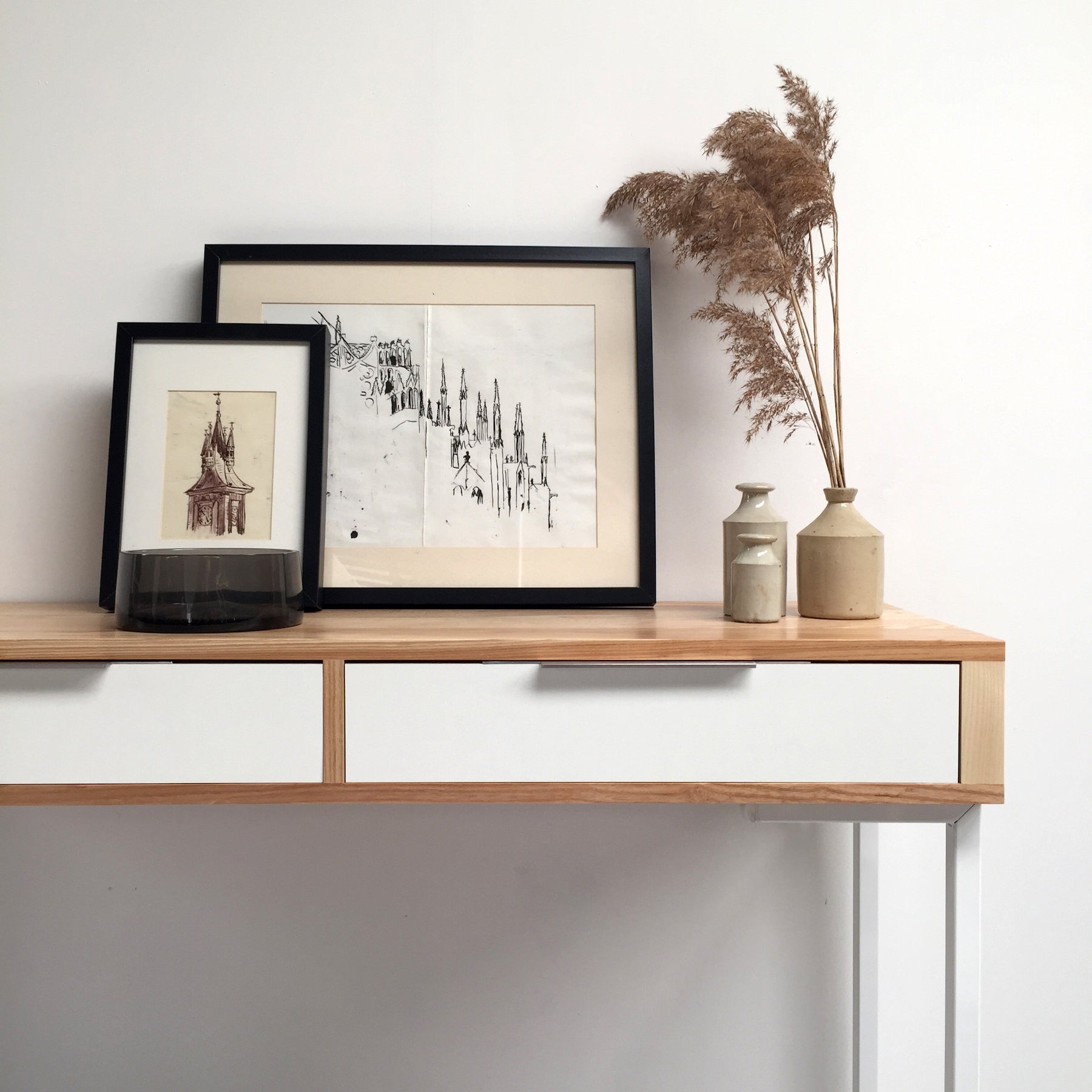 The 2020 design landscape
As a new year and decade dawns, inevitably it invites a moment to stop and reflect. We are operating against a turbulent, global backdrop which can focus the mind on seemingly insurmountable issues, but optimism remains. 
In the design landscape at least, we can respond by offering some respite within the everyday. Good design has the power to ease, soothe and infinitely improve daily life. We can create spaces to which we can retreat and recharge; spaces that can empower us to take positive steps forward. 
As we take stock and look to the year ahead, we consider how the design landscape may evolve over these rousing, reset twenties...
Bring the outdoors in
Biophilia - meaning our love of nature - is gaining momentum all the time within our interior spaces as we draw upon the raw beauty of natural materials and their inherent warmth and tactility to provide comfort within our urbanised surroundings. 
By inviting the outdoors in, be it in terms of colour palettes, actual greenery or the materials used to create the space, we are continually looking to reconnect with nature. We use it to create soothing environments to which we can withdraw and restore ourselves; as the importance of wellness sprints up the human agenda the importance of human-centric homes that ease our bodies and minds cannot be underestimated. 
Beautiful, sustainable design
As twenty-first designers and makers, keeping an eye on our impact on our society and planet has never been more important. We're witnessing big brands racing to acquire clean, green accreditation at the demands of an ever-increasing customer base. 
For the smaller, independents, it is time to come into our own. Carefully considered, well-designed products with proud, environmentally-friendly credentials are emerging as the preferred option. And this is key, to take sustainability into the mainstream. These products have to be more desirable than their less ethical cousins - they need to marry form and function - and so, good design steps up to lead the way...
Keep it minimal 
In an increasingly frenetic world, the instinct to make our homes into calming, simple spaces we can retreat to and enjoy time with loved ones in, holds strong. Clean lines, defined colour palettes and careful selection of materials and multi-functional furniture all come together to help create spaces that provide a sanctuary when we need it.
Combined with notions of decluttering, Hygge and 'lagom' continuing to resonate throughout popular culture, a simple, considered, more curated aesthetic continues to be relevant and, potentially, needed more than ever. 
Craftsmanship returns
The resurgence of craftsmanship continues to gain momentum. An investment of time and development of knowledge and experience is imbued within the concept of craft and it's that elusive element that more and more people seek out and connect with. 
In a frenetic world, where every moment demands to be optimised and we have to be actively reminded that there is merit and essential value in slowing the pace and becoming mindful, the care, time and skill endowed in handcrafted pieces becomes a reassuring touchpoint.  
Craft will always matter. It defines a collaborative way of working and contributing positively to our immediate community.
Natural materials

In keeping with creating a simple sense of calm that chimes in with the natural world, a focus on natural and organic materials to achieve this aesthetic seems inevitable.
The warm, high-quality, tactile finishes of wood, marble, stone, stoneware, earthenware and porcelain effortlessly combine to bring design schemes together with a harmonious, authentic finish. Handcrafted designs that work with these materials to showcase them at their finest will move to the fore. 
Be optimistic. 
Perhaps it's possible "
t
hat we can be as brilliantly inventive as we have previously been so terribly destructive" as 
writer, design consultant and TV presenter, Michelle Ogundehin eloquently puts it.